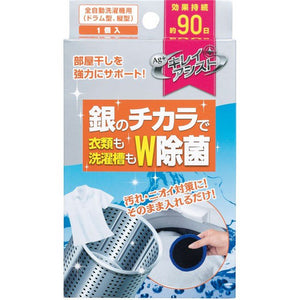 PRODUCT DESCRIPTION:
Ag+ silver ion cleaning and disinfection technology will thoroughly clean the clothes brought back to the house outdoors.
Removes 99% of the bacteria in the laundry while washing, and removes the bacteria inside the washing machine tank at the same time. Remove musty and peculiar smell. Very simple and convenient.
FEATURE:
Net Weight: 1 pc
Made in Japan