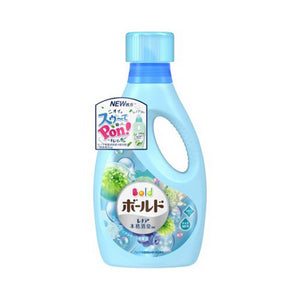 Product Description:
Laundry detergent with fabric softener, clear room drying, one rinse OK, Lenoir full-scale deodorant ingredient combination new design! Recommended for use with liquid dripping prevention caps and fabric softeners! Bold enhances the effect of fabric softener scent
Feature: 

Net Weight: 850g
Flavor: Lily
Precautions:
Keep out of reach of children.
Be careful where you put it to prevent accidental ingestion by people with dementia.
Do not use it for any other purpose.
If you are rough, use for a long time, or use undiluted solution, use cooking gloves.