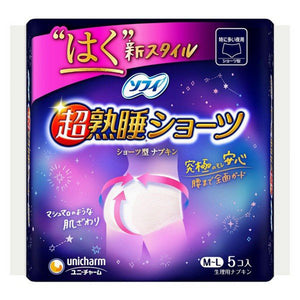 Product Description:
Sophie sofy super fast sleeping pants night pants

All-round leak-proof, super soft fit, a Xinshu sleeps till dawn! Panty-shaped design, leak-proof in all directions, Sleep peacefully at night, rolling left and right without leaking, For home use, only one piece of "underpants" is worn, which is comfortable and convenient. Don't be afraid of a lot of long-distance travel.
Feature: 
Net Weight: 5P
M-L
Brand: Unicharm Sofy