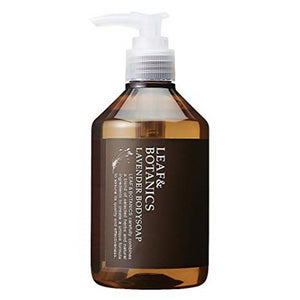 Product Description:
Body Soap Lavender is blended with liquid soap as the base ingredient and mild amino acid soap.
This body soap quickly rinses off, and no cleansing ingredients will remain on the skin after rinsing.
The lather containing aloe vera leaf extract, which is a moisturizing ingredient, alleviates tautness after rinsing.
Clear scent of wild flowers.
Feature: 
Net Weight: 300ml 
Flavor: Lavender