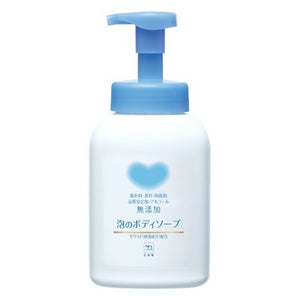 Product Description:
Newly formulated ceramide (moisturizing ingredient)
Additive-free, low-stimulation prescription for delicate skin
Colorant, fragrance, paraben and other preservatives, quality stabilizers, alcohol> No additive
Carefully selected materials
Low-stimulation formula
Small children Can also be used for delicate skin.
Comes with a soap-derived natural soap component that does not rub with bare hands, and a natural amino acid-based cleansing component that is gentle on the skin.
Lots of creamy foam that spreads out, so you can gently wash it with your bare hands without rubbing your skin.
Feature: 
Net Weight: 550ml
Brand: Cow