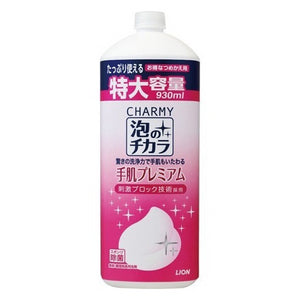 Product Description:

Extraordinary oil decomposition, one can remove oil

Simultaneous sterilization
Using anti-stimulus technology
Reduces the irritation of the cleansing ingredients on the skin of the hands, making the skin of the hands comfortable after washing
It has amazing detergency and locks in moisture on the skin. Even after washing the dishes, it will not lose water. It is difficult for water to escape from the skin.
Feature: 

Net weight: 930ml
Made in Japan