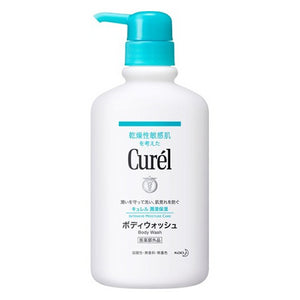 Product Description
While protecting the skin's important ingredient ceramide, it will thoroughly wash away sweat and dirt that cause rough skin.

Easy to foam, the dense and fine foam can help reduce the burden on the skin during cleansing.

Dry skin can also become moisturized and smooth.
Feature:
Net Weight: 420ml
Brand: Curel
How to use:
Take with a towel or sponge moistened with an appropriate amount.

Whisk well, then wash, then rinse thoroughly.