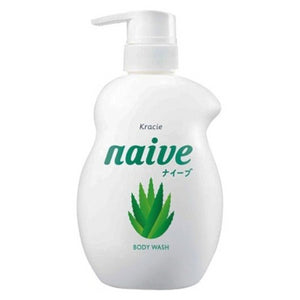 PRODUCT DESCRIPTION:
Ingredients are 100% born plants.
It cleanses gently and refreshing with naive original unique cleansing prescription.
Washes thoroughly with a soap washing ingredient and feel comfortable.
Foam quickly and easily, from the beginning of lathering, to a fine and uniform foam.
Unpigmented, mineral oil.
Silicon, parabens, alcohol not used.
Can also be used for your child's delicate skin as it is gentle.
Sebum adsorbable ingredients sea lump formulation, sweat and sweat after sweating, rinse thoroughly.
The scent of grapefruit & lime.
FEATURE: 
Net Weight: 530ml
Flavor: Aloe
Brand: Naive