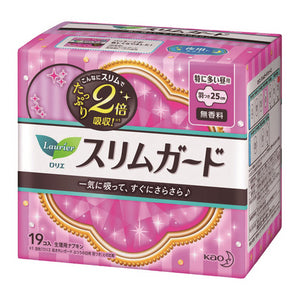 Product Description:
Absorbs all the way to the back without giving a gap that spreads menstrual blood on many days!
Because it contains a high absorption polymer, it absorbs twice as much like a normal napkin
The slit absorber makes the entire napkin supply, so you don't have to worry about gaps or discomfort.
Although it is very slim, it is a comfortable napkin that you can rely on even on many days.
Feature:
Net Weight: 19 pcs
Brand: Laurier
25 cm with wings