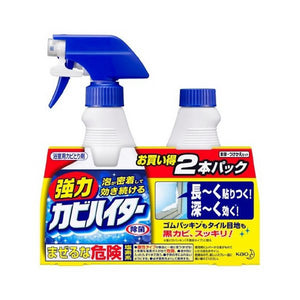 Product Description: 
With strong adhesive foam, it can adhere and decompose mildew tightly, No need to brush hard. 2 times the foam adhesive force can completely penetrate the mildew roots. Innovative safety lock design to avoid children's misuse of dangerous bactericidal and bleaching ingredients, deep stubborn dirt to remove mildew and yellow dirt, strong adhesion to foam, effectively decomposing dirt. It does not need to be scrubbed, and it can be cleaned by rinsing with water.
Feature: 

Net weight: 400ml 
Come with a refill (400ml)
Suitable for bathtub edges, tiles, toilets, and even air conditioners.