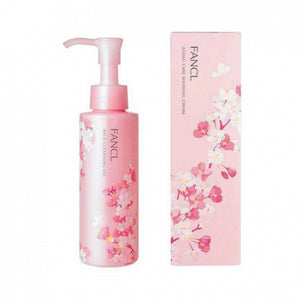 Product Description:
Fancl Mild Cleansing Oil is a gentle makeup remover for sensitive skin. Carefully selected plant extracts, including Rose Hips and Squalane, thoroughly dissolve even hard to remove makeup without scrubbing.
Features:

The unique Smooth Cushion Oil glides so effortlessly to wrap and remove any makeup and dirt without stripping natural oil from your skin, leaving your skin soft and moisturized.

Volume: 120ml.