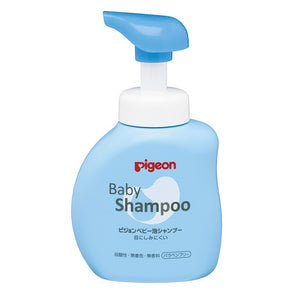 Product Description:
A lather shampoo with moisturizing ingredients similar to that of your baby's vernix. It doesn't remove too much sebum and retains moisture.
Can be used on newborns, so is recommended for your baby's first bath time. With no silicone which can sting the eyes and contains conditioning ingredients that make a baby's hair smooth. 
Features:
Mildly acidic, coloring and fragrance free.

Safe for Newborns and Up.