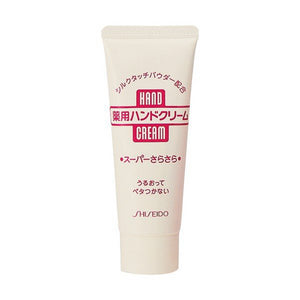 Product Description:
A convenient hand cream enriched with glycerin and Vitamin E keeps hands soft, smooth and supple. Lightweight and with a delicate texture, the hand cream is quickly absorbed by skin leaving hands silky smooth without an uncomfortable greasy feeling.
Feature:
Net Weight: 40g
Flavor: White
Brand: Shiseido
How to use:
For cleaning before and after water work and before sleep.
Take an appropriate amount and spread it until the massage powder is crushed.