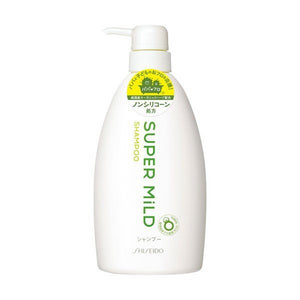 Product Description:
Protects your hair from drying out and breaking.

The super moisturizing formula will provide hair with plenty of nutrients to keep it healthy and strong
Pure organic herbal formulation essence (hair moisturizing ingredients: chamomile flower extract, rosemary extract, DPG, sorbitol, BG) which stores nature's blessing makes the hair smooth from the core and makes it smooth smooth hair. Feeling refreshing wind of nature, scent of green floral.
Feature: 
Net Weight: 600ml
Flavor: Fresh
Brand: Shiseido.
Instruction:
Apply daily after shampoo. Massage through to ends before rinse thoroughly.