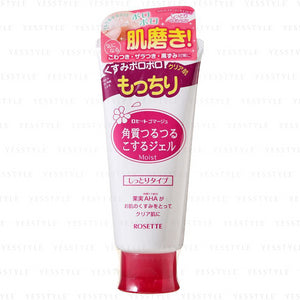 Product Description:
This massage gel uses fruit (AHA) to ball up dead skin cells (dull spots) and make them fall away.
Soft, milky gel formula is gentle on skin, leaving rough areas pure and smooth for longer-lasting makeup.
Made with moisturizing fermented soymilk extract for clear skin and a resilient bounce after every wash.
Features:
Made with three fruit acid ingredients (lactic, citric, and malic (apple) acid).

Use on the body too.

Delicate soymilk scent.