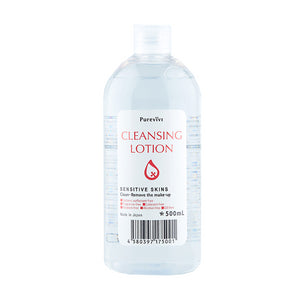 Product Description:
PUREVIVI Cleansing Lotion helps remove makeup and impurity easily. It's great for both sensitive skin and normal skin as well.
Combination of low stimulus cleansing lotion and moisturizing functions. Thoroughly removes every last trace of make-up and grime, including mascaras and eyeliners. Your skin will be left soft, hydrated and refreshed.
Features:
Volume: 500ml
For sensitive skins