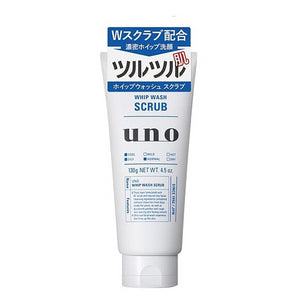 Product Description:
Uno Whip Wash Scrub for men completely removes impurities and other residues from deep inside the pores.
Formulated with w-scrub and natural clay it effectively cleanses rough skin and discolored patches leaving the skin smooth and bright.
Features:
Ultra-cool facial wash that firms up the skin.
Leaves your skin clean and smooth.
Suitable for oily to normal skin.
Has no artificial coloring and no mineral oil.