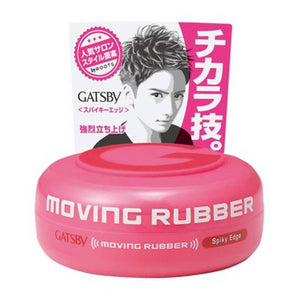 PRODUCT DESCRIPTION:

Hair wax with long-lasting styling power can easily create a personalized hairstyle with rich layers. It is easy to model and can be remodeled indefinitely. The new evolutionary formula greatly reduces the stickiness and makes it easier to clean.
FEATURE: 

Net Weight: 80g
Spiky

Brand: Gatsby
Spiky Edge:
Extremely hard wax.
Suggested hair length: very short hair, short hair.
Long-lasting firmness, strong styling.