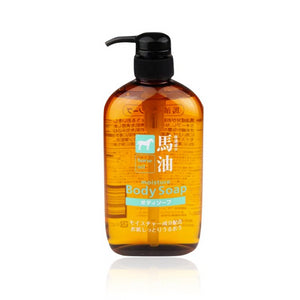 Product Description:
Brightening and delicate, moisturizing and whitening. Made with pure natural horse oil ingredients and plant extracts, It can penetrate deeply, cleanse and moisturize the skin, Improve the skin texture, make the skin soft and shiny, and have a strong moisturizing effect. 
Feature: 
Net Weight: 600ml
Brand: Kumano
Instructions:
Moisten the whole body with warm water.
Press the shower gel on the bath towel or bath sponge (press 3-4 times).
Spread the foam evenly on the whole body and gently massage the whole body.
Rinse with warm water.