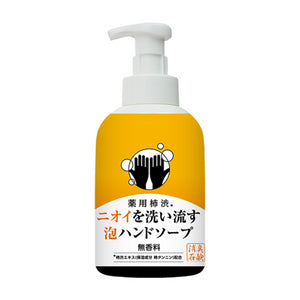 Product Description:
Extract a variety of plant ingredients, effective cleansing, gentle and skin-friendly, suitable for most skin types. Contained bactericidal ingredients, which can inhibit certain hand bacteria and care for the safety of hands. 
Feature: 
Net Weight: 450ml
Made in Japan
How to use: 
Squeeze a small amount of foam into your palm, rub your hands for at least 30 seconds, and then rinse.