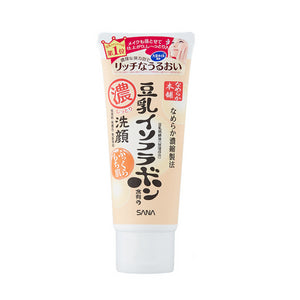 Product Description:
Contains fermented soybean isoflavone to thoroughly cleanse your skin while keeping it hydrated. It can also remove natural style makeup.
Features:
The fluffy lather provides a smooth washing sensation.
Provides moisture and tone to the stratum corneum, leading to a soft skin.
Elements in soy beans help nurture and moisturize the skin.
Rich foam helps to remove even the makeup.
No fragrance, no artificial colorant, no mineral oil.