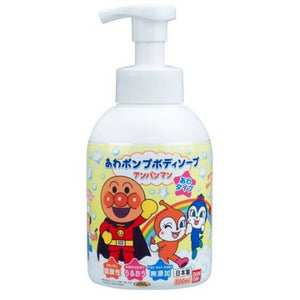 Product Description:
A foam-type body that's specially formulated for your child, this comes in a gentle, mildly acidic formulation that's charged with hyaluronic acid to keep skin moisturized. The bottle alone is a keeper, featuring iconic characters from classic anime 
Anpanman
! Free of preservatives, colorants and artificial fragrances, this could also be used on your child's hair.
Features: