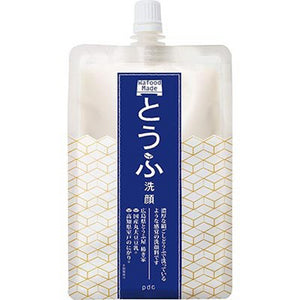 Product Description:
Wafood Made Tofu Face Wash is a non-foaming Japanese face wash.
The face wash has a rich, creamy, non-foaming formula with a tofu-like texture featuring traditional Japanese cuisine (wafood) ingredients to gently wash away skin-dulling dead skin cells and other impurities without aggravating even the most sensitive skin. Soy isoflavones improve firmness while seaweed extract gives an immediate skin tightening effect.
Features:
Volume: 170g
Ingredients: 

 Silicone-Free Soy Isoflavones

Skin Types: Combination Skin  Dry Skin  Mature Skin  Sensitive Skin